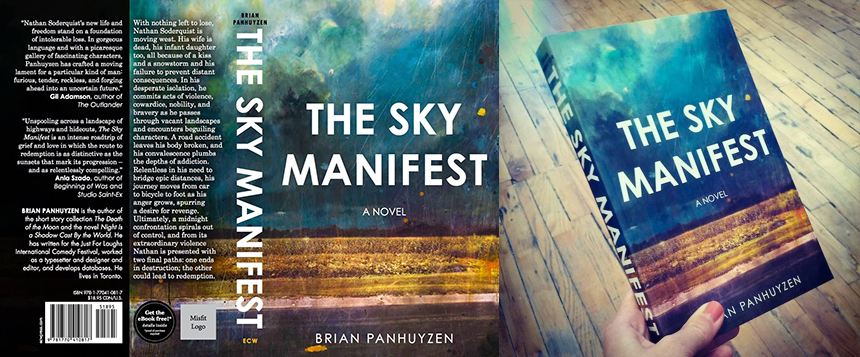 Book Cover Art by Stev'nn Hall, ECW Press / 2013
OTTAWA
CITIZEN
"Stev'nn Hall's spectacular, distressed mixed-media landscape Midnight Blue presents us with clouds rising up from the shoreline like a monumental pompadour."
PETER SIMPSON / Art Critic / Big Beat Ottawa
*
STAR
PORTRAITS
Hall was a featured artist on Bravo's art television series, Star Portraits, painting the 'winning' portrait of Blue Rodeo's Jim Cuddy.
*
GLOBE
AND
MAIL
REVIEW
"…Hall works in layers of paint, in off-kilter colours such as stop-light green, bubblegum pink and a heavenly clear blue that reminds me of a husky's opal iris or a cocktail made of curacao."
RM VAUGH / Art Critic
*
WHERE

.CA

MAGAZINE

"Ask Stev'nn Hall how he achieves the mystifying effect of his photo-based works."
*
NOMINATION
FOR
AUDIENCE
FAVORITE
Queen West Art Crawl. Toronto 2009
*
RITZ
CARLTON
COMMISSION
Three mixed media pieces "Arrival", "Sunburst" and "Winter Tree" purchased and
to be hung in the public areas of the Ritz Carlton Hotel.
*
HIGHEST
BID
Little Art Show Charity event for the Artist Network
"Wounded Dylan" auctioned for the highest price of the year. Toronto 2007
______